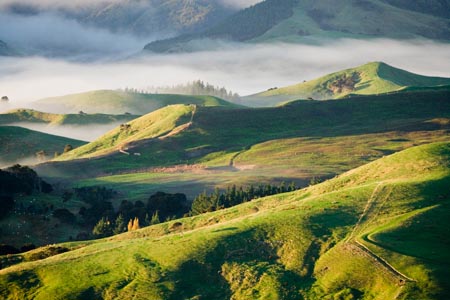 Tamaki Nui a Rua
| | | | |
| --- | --- | --- | --- |
| Ngati Pakapaka | Ngati Whatuiapiti | Ngati Te Riponga | Ngati Rangiwhakaewa |
| Ngati Te Ruinga | Ngati Ihaka Rautahi | Te Hika O Papauma | Ngati Tu |
| Ngati Kere | Ngati Rakaihikuroa | Ngati Tangihia | Ngati Whiritoroa |
| Ngai Torohewaho | Ngai Tumokai | Ngati Hamua | Ngati Tahu |
| Nga Tangimoana | Ngati Kahungunu | Ngati Upokoiri | Ngati Hinemanu |
| Ngati Mutuahi | Ngati Hikawera | Ngati Te Opekai | Ngati Te Hukairangi |
| Ngati Koro | Ngati Pohoi | Ngati Hinerarau | Ngai Tumapuhia-a-Rangi |
| Ngai Pakaru | Ngai Te Rangi | Ngai Te Rehunga | Ngai Herukokiri |
| Ngai Te Huki | Ngati Kikiri | Ngai Whaiwhati | Ngati Rangitotohu |
| Te Ahu a Turanga | Ngati Te Rangikoianake | | |
Comprising of these Hapu:
Tahoraiti, Aotea (Makirikiri), Kaitoki Memorial Hall, Whiti Te Ra [Poheau],Te Ahu A Turanga (Woodville), Te Kohanga Whakawhaiti, Papauma, Te Aroha o Oahanga.
Nga Hau e Wha refers to these marae: Kaitoki Memorial Hall, Aotea Makirikiri, Te Ahu a Turanga (Woodville) and Te Kohanga Whakawhaiti o te Iwi.
Comprising of these Tipuna:
Turake, Hinengahere, Piritarata, Namana, Tupahi, Rangihirawea, Te Maero, Pokakiri, Rapana, Maata Te Ope Kaahu, Aperahama Rautahi, Koa, Hoera Rautu, Tipene Matua, Tuhurangi, Wiremu Rautu, Te Matau, Wiremu Potangaroa, Hoera Potangaroa, Hami Potangaroa.
Whose geographical interest is:
Beginning at Poroporo on the coast about 5kms north of Cape Turnagain, the line follows the coast southwards about 38kms to the Mataikona River mouth, it then follows the Mataikona River and its tributaries, the Pakowhai River and Makoura Stream to Dreyers Rock continuing eastward just north of Mauriceville to Mount Dundas, a trig point on the Tararua Ranges. Travelling north along the central line on the Tararua Ranges to the Manawatu Gorge where the boundary briefly enters and follows the gorge westward slightly to the peaks of the Ruahines then follows the central line of the Ruahine Ranges to Maharahara Trig point then northwards to the northern boundary of the old Manawatu No. 5 (Ngamoko) land block, turning eastward travelling and including Manawatu No. 6 (Tuatua) block, Manawatu No 8 [Wharawhara] block, most of the Ngapaeruru block, Tautane block to the beginning point at Poroporo.