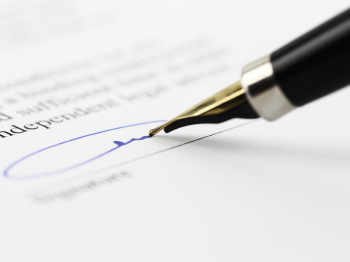 Terms of Negotiation
At the 8 June 2013 hui a iwi at Te Oreore Marae the Terms of Negotiation were formally ratified by the members of Ngati Kahungunu ki Wairarapa – Tamaki Nui a Rua.

The Terms of Negotiation had been finalised with the Crown on 24 May 2013. A summary of the Terms of Negotiation follows. A full copy of the Terms of Negotiation can be found here: Terms of Negotiation Final 7 June 2013 or requested from the Trust on trust@kkwtnr.org.nz
Summary of Terms of Negotiations
The Terms of Negotiation (ToN) will guide our negotiations with the Crown. In brief, Terms of Negotiation cover:
1. Objective of negotiations, ie a good faith settlement of our historical Treaty claims that
Is comprehensive, final, durable and fair in the circumstances;
Recognises the nature, extent and injustice of breaches of the Crown's obligations to us under Te Tiriti;
Provides a platform to

You need to ask yourself a paper writer few questions to ensure you get the best one for your needs if you are seeking an online essay writer. Do you require essay writing assistance for personal use or for a college project? Can you write a brief essay on your own? Can you write a college research paper that is longer? Do you need to write an essay to pass an examination?

develop our economic base and enhance our social, cultural and political development;

Restores the honour of the Crown; and
Demonstrates that the Crown and our Trust have acted reasonably and honourably in negotiating the settlement.
2. Consequences of Final Settlement of our Claims
Release and discharge of Crown obligations and liaibilities in respect of our claims;
OTS landbank ceases;
Removal of statutory protection relating to our claims against the Crown;
Removal of resumptive memorials under various legislation; and
Removal of jurisdiction of all courts (including the Waitangi Tribunal) in respect of our historical Treaty claims.
3. Matters Not Affected By Settlement
Settlement will not
Affect our rights arising from Te Tiriti;
Extinguish or limit our customary rights;
Affect the ability of iwi or hapu to make applications under the Marine and Coastal Area (Takutai Moana) Act 2011; or
Affect any Te Ohu Kaimoana matters under the Maori Fisheries Act 2004 or the 22 September 1992 "fisheries" deed.
4. Definition and Representation
ToN define us as a group, our area of interest and our historical claims.
ToN acknowledge that for negotiating a settlement of our claims, the Trustees are the sole mandated representatives of Ngati Kahungunu ki Wairarapa Tamaki Nui a Rua.
ToN recognise that the Trustees will ensure a representative governance entity is established by the date the claims are settled through settlement legislation.
5. Matters for Negotiation
Our intention is to negotiate a comprehensive settlement of all our historical claims including all those claims the Waitangi Tribunal found to be well-founded in the Wairarapa ki Tararua Report.
6. Overlapping Claims Position & Process
The Deed of Settlement cannot be concluded until overlapping claims issues have been satisfactorily addressed; and there is a process for overlapping claims negotiations.
7. Funding & Procedural Matters
The Crown will contribute to our negotiations costs.
ToN does not bind either party to reach a settlement.
Negotiations are confidential, without prejudice and non-binding until given effect by a signed Deed or Settlement and/or legislation.
OTS agree to inform our negotiators of matters relating to Crown land in our rohe.
OTS agreement to ensure government departments and local authorities are sufficiently aware of the substance of the negotations so that we can be kept informed of any issues that arise during negotiations that cause us concern.
We, or the Crown, can withdraw from negotations if they become untenable.
8. Negotiations Schedule
Negotiations commence asap.
Agreement in Principle within 12 months from commencement.
Agree draft Deed of Settlement within 24 months from commencement.